Umbrella Market in France
In France, the umbrella industry is a shining example of a stable and thriving market. Due to frequent rain throughout the year, these weather warriors are an essential accessory for many consumers. While a handful of major players dominate the scene, there is still plenty of room for small businesses and fresh faces to make a splash. French customers are known for their discriminating taste, preferring umbrellas that are high-quality, functional, and, of course, fashionable. And as consumers become more concerned about sustainability, the trend towards eco-friendly products is only gaining steam.

Market Size and Growth:
The French umbrella market is soaking up success, with a value of around €150 million in 2020, boasting a growth rate of 2.5%. The industry's prosperity is set to continue as changing weather conditions and an eco-conscious public are driving the trend towards high-quality, earth-friendly products. Regarding the umbrella market segments in France, consumers can choose from an array of options like golf, children's, fashion, or compact varieties. While each segment has its distinct features and preferences, compact umbrellas seem to reign supreme in France – offering convenience and practicality for the on-the-go user.
Discover the top sellers and brands of umbrellas that will keep you dry in style.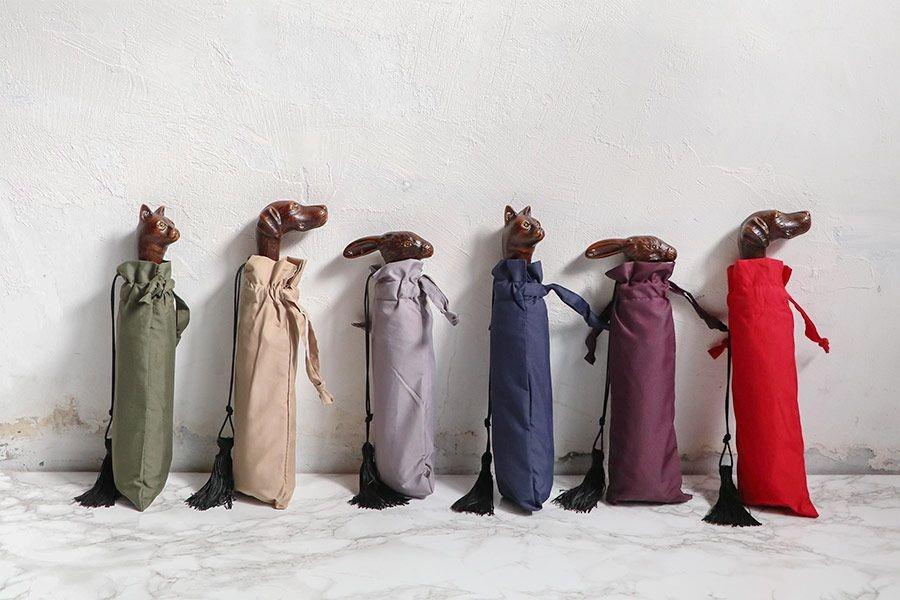 1#Guy de Jean, a family-owned business with a legacy stretching back to 1920, creates exquisitely handcrafted umbrellas that exude luxury.
2#Bagagerie du Motard, a French brand, offers functionality and flair with trendy umbrellas that elevate any outfit. For those seeking durability,
3#Knirps is a trusted German brand that specializes in sturdy umbrellas designed to withstand any downpour. Whether you prefer a walking umbrella, folding umbrella, or stylish parasol, these top brands have got you covered.
4#Take on rainy days in style with these innovative and stylish umbrellas from Senz°, a Dutch brand that's revolutionizing the once-boring umbrella industry. Thanks to their unique design, Senz° umbrellas can withstand even the strongest winds without flipping inside out. But if you're looking for something more traditional, check out Impliva,

5#Impliva- another Dutch brand specializing in high-quality everyday umbrellas. From compact to golf to children's umbrellas, Impliva has got you covered. And if you're looking for a little French sophistication, look no further than
Hfumbrella
.
6#
Hfumbrella
-This professional umbrella manufacturer creates durable and fashionable umbrellas that are a favorite among French consumers. Whether you're battling wind, rain, or dull weather, these custom umbrellas have covered you in style.
Market Trends:
The umbrella market in France is a hotbed of trends and developments, with consumers clamoring for eco-friendly and sustainable products. The demand for sustainable materials and recyclable features is surging as shoppers become ever more conscious of their environmental impact. But it's not just about sustainability – style is also on the agenda, as consumers seek out umbrellas that make a fashion statement as well as shielding them from the rain. This trend towards stylish and chic umbrellas looks set to continue, with shoppers increasingly seeing these practical items as an important part of their wardrobe.
Conclusion:
The French umbrella industry is brimming with possibilities for those looking to break into the market. With a solid foundation and steady growth, this industry greatly values high-end, practical, and chic umbrellas. Moreover, eco-conscious and sustainable products are gaining traction. As the market is controlled by a handful of key players and many small businesses, there are ample opportunities to make a splash as a newcomer. Keep an eye out for the latest trends, including the surge in desire for fashionable and trendy umbrellas and a push towards environmentally-friendly materials.