Umbrellas with company logos on them are now more than simply a practical accessory; they're an effective promotional tool. In today's business environment, it is crucial to advertise your brand in ways that set you apart from the competition.
Luckily, branded umbrellas offer a solution to this problem.
This article will explain why branded umbrellas are great promotional items for businesses. We'll look at the many ways in which these inexpensive items may benefit a business, from the first spark of interest they generate to the long-term impressions they make on customers and staff. Grab a cup of joe, because we're about to wade into the soggy world of branded umbrellas as business gifts.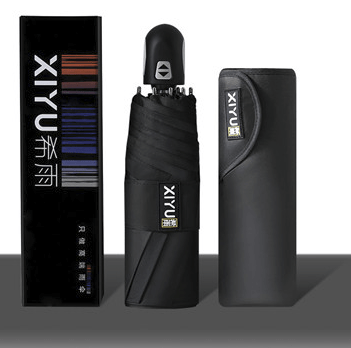 Benefits of Using Branded Umbrellas as Corporate Gifts
Practicality and usefulness:
Umbrellas are the exception to the rule when it comes to promotional products, as they are not the type of thing that will end up gathering dust on a desk or getting lost in a drawer.
Instead, recipients will really make use of the umbrellas they receive. Branded umbrellas have a useful purpose that assures they won't be tucked away and forgotten, whether it's protecting from rain showers or providing shade on bright days.
Wide appeal and versatility
The fact that branded umbrellas have such a broad appeal and can be used for a variety of purposes makes them ideal for use as corporate gifts. Because umbrellas are such a useful item that virtually anybody may put them to good use, they are an ideal choice for giving as a present to one's customers, employees, or business associates.
Everyone, regardless of their age, gender, or line of work, will at some point require the use of an umbrella. Umbrellas serve a practical role in all kinds of weather, whether they are used to protect oneself from rain showers or to shield oneself from the sun's rays on a hot summer day.
In addition, umbrellas from reputable brands are adaptable to a variety of situations and environments. They can be put to use during outdoor events such as sporting competitions or music festivals, where spectators will find it helpful to have a dependable umbrella to protect them from sudden shifts in the weather.
Large branding space for logo and message
Brand recognition is crucial when selecting corporate gifts. To ensure that the recipients remember your organization long after they have received the gift, it is important to prominently display your logo and message.
When compared to other types of promotional items, such as pens, which may have limited space for customization, umbrellas offer a big canvas on which to show your company's logo and key marketing message.
You can put your company's contact details and slogan on an umbrella's large canopy in addition to your company's name and logo.
With so much room to work with, you can create an umbrella depiction of your brand that is both visually appealing and substantive. Using bold color combinations, pictures that capture attention, or refined needlework, you may create a design that flawlessly reflects the essence of your company.
Your company's logo and message will get plenty of exposure in public when recipients use their umbrellas thanks to the large branding area. As people walk down the street or assemble for outdoor events, they will glance up at the branded umbrellas, either to gawk or to protect themselves from the rain. When compared to the tiny logos of your competitors, your company's presence will stand out.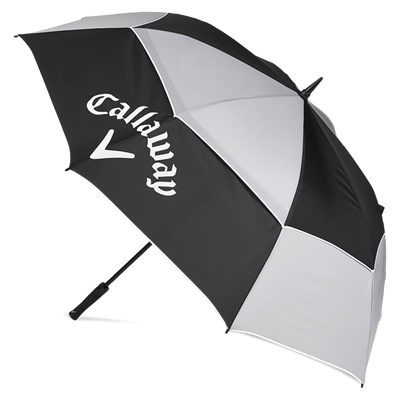 Long-lasting Promotional Impact
When it comes to selecting presents for businesses, one of the most important considerations to make is the durability and lifespan of the item. After all, you want the receiver to be reminded of your company long after they have received the gift you have given them, and you want that influence to be long-lasting in their minds.
This is where branded umbrellas may really show off their value.
Umbrellas, on the other hand, are both functional and long-lasting accessories, and as a result, people tend to keep them for a much longer period than other promotional goods. These umbrellas become a reliable companion for the people who receive them, whether they are needed for shade during outdoor activities or to protect against rain.
They will be reminded of your company and the goods or services it provides each time they open the umbrella that has your firm's emblem or slogan emblazoned on it.
When severe weather arrives unexpectedly, friends and family members frequently wind up sharing umbrellas. This is especially true of branded umbrellas. This indicates that the initial recipient of your business gift isn't the only one who benefits from it; individuals around them who see your branding on display also reap the rewards.
Cost-effectiveness and high perceived value
When it comes to selecting presents for businesses, one of the most important considerations to make is the durability and lifespan of the item. After all, you want the receiver to be reminded of your company long after they have received the gift you have given them, and you want that influence to be long-lasting in their minds. This is where branded umbrellas may really show off their value.
Umbrellas, on the other hand, are both functional and long-lasting accessories, and as a result, people have a tendency to keep them for a much longer period of time than other promotional goods. These umbrellas become a reliable companion for the people who receive them, whether they are needed for shade during outdoor activities or to protect against rain.
They will be reminded of your company and the goods or services it provides each time they open the umbrella that has your firm's emblem or slogan emblazoned on it.
This establishes a consistent connection in their minds between your brand and the concept of usefulness. This frequent exposure can continue for a number of months or even years because umbrellas have a longer lifespan than a great number of other promotional things.
Increasing customer loyalty and retention
Building a loyal customer base should be a top priority for any successful business. Corporate gifts like branded umbrellas can be used in a variety of ways to increase client loyalty and retention.
Giving your customers a high-quality umbrella that can be used in a variety of weather conditions and features your company's logo is a considerate gesture that will be well appreciated. People will remember your company fondly because of this act of kindness, and they will be more likely to recommend it to others.
The chances of clients remembering your brand rise if you give them something they can put to immediate use, like an umbrella. They can use the umbrella themselves or pass it on to someone in need on rainy days, and they'll always think of your company's generosity.
Additionally, branded umbrellas might serve as discussion starters when they are brought up. Branding an item, like an umbrella, with your logo can increase exposure for your business and encourage word-of-mouth advertising.
In addition, the beneficiaries of branded umbrellas presented as business gifts may come to feel as though they are part of a select group. Getting something truly special that no one else has will make them feel valued and appreciated.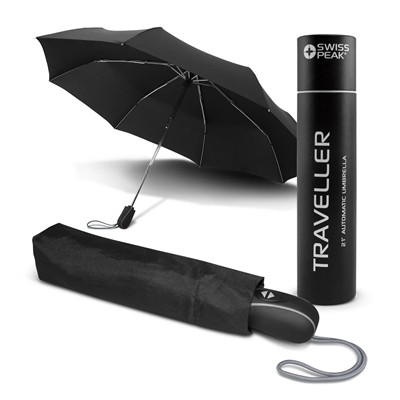 Attracting new customers and generating leads
One of the most significant advantages of using branded umbrellas is their widespread popularity. An umbrella's various uses make it a need for everyone, regardless of age, gender, or profession. Giving out useful items like umbrellas as promotional items will help you connect with many people.
The impact of promotional giveaways is also much longer-lasting than that of other forms of advertising, such as print ads or television commercials, which may be quickly forgotten. Advertising on umbrellas is a great way to get people to notice your brand whenever the umbrella is open, whether it's raining or sunny. The company's name will stick in customers' minds more easily as a result.
Branded umbrellas are a great investment because they last a long time and spread positive word of mouth about your business.
Examples of Successful Case Studies from Top Brands
XYZ Corporation is a prime example of a corporation that meets this profile because it is a technological industry leader. At the IT conference they were sponsoring, they decided to hand out branded umbrellas.
Participants were so happy with the umbrellas' sleek design and high quality that they carried them around with them not only throughout the event but for a considerable time afterward as well. As a result, XYZ Corporation's name recognition and brand awareness rose among industry professionals.
ABC Retail, a popular clothing label, gave another useful case study. They included branded umbrellas in their holiday gift packages for repeat customers as a token of their thanks. The recipients were intrigued by the trendy colors and patterns, so they shared photos of themselves using the umbrellas on Instagram and other social media sites.
More people became familiar with the ABC Retail brand as a result and consequently shopped at the company's stores.
The marketing team at DEF Bank came up with a unique idea when they decided to offer branded umbrellas personalized with clients' names as incentives for customer referrals and account openings.
Customers appreciated the thoughtfulness of the gifts and felt more valued by DEF Bank because they weren't given the usual promotional knickknacks like pencils and keychains. DEF Bank was able to retain more of its existing customer's thanks in part to this technique.
These are just a few examples. But small companies can also take benefits from branded umbrellas more than any other advertising methods.
Types of Branded Umbrellas Available
Branded umbrellas make excellent corporate gifts, and there are many options from which to choose, so you can find one that is perfect for the recipient and the occasion.
The classic stick umbrella is a popular choice because of its timeless and sophisticated design. These umbrellas can be customized with your company's logo or a message of your choosing, and they usually come in a variety of colors and styles.
If you'd want an umbrella but would rather not lug around a large, cumbersome item, a folding umbrella is a great option. They are convenient for everyday usage because of their small size, making them easy to store in handbags or briefcases. Despite their smaller size, they provide a wealth of opportunities for advertising.
Umbrellas that fold inside out when closed are only one example of the modern alternatives to the more traditional options. This one-of-a-kind feature prevents water from falling on the floor or onto items within the building whenever someone is caught in the rain and then enters the building.
There are also patio umbrellas, hotel umbrellas, golf umbrellas, bitch umbrellas, and many other types.
Whatever style of branded umbrella you choose, you can rest guaranteed that your customers and clients will appreciate it and that it will help spread the word about your company.
How to Choose the Right Branded Umbrella for Corporate Gifting?
The first step in choosing an umbrella is making sure it fits in with the overall vibe of your business. This involves thinking about things like color, style, and presentation.
Next, consider the purpose of the umbrella. Can wind and rain get through it without damaging it? Is the handle easy to grip? Considerations like these help guarantee that the people who receive your gift will put it to good use.
The umbrella's canopy area should also be taken into account. Larger golf umbrellas can provide more shade and create a greater statement than tiny compact umbrellas, which may seem like a more practical option.
Consider the customization options carefully. Find a manufacturer or supplier who can help you develop a high-quality branded product by providing multiple printing options, such as screen printing or digital printing.
You may select an umbrella that not only performs its function but also creates a lasting impression on recipients by giving careful thought to the aforementioned factors and researching various possibilities available on the market.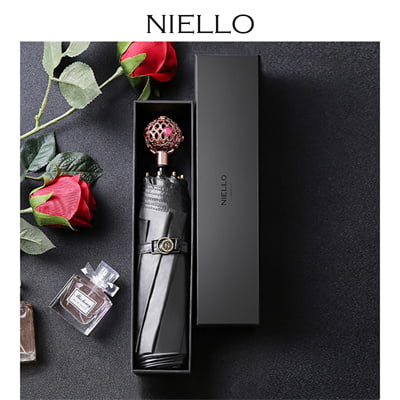 What Are The Best Practices For Using Branded Umbrellas As Corporate Gifts?
One must first consider the tastes and interests of their intended recipients before selecting branded umbrellas as corporate gifts. Choose a layout that will resonate with them by thinking about things like where they live, what they do for fun, and what kind of music they listen to.
Invest in high-quality umbrellas that can resist a wide range of winds and rains. This will make your promotional present not only useful but also long-lasting.
Third, customization is essential: add your company's name, logo, or a memorable statement on the umbrellas for maximum impact. If you want people to recognize your brand, you should pick colors and designs that fit with it.
To be useful in a variety of settings, the recipient will appreciate umbrellas that fold up little and are easy to transport. Automatic opening and closing mechanisms, as well as UV protection, increase the value of the present.
Fifth, timing is crucial: It's important to think ahead when handing out branded umbrellas as promotional items. Things like rainy seasons and outdoor activities are prime examples of when these supplies would come in handy.
Find non-cookie-cutter approaches to distributing the branded umbrellas, such as hosting giveaways on social media or forming partnerships with local businesses to run joint campaigns.
To improve future initiatives, it is important to keep tabs on the reaction of recipients by soliciting comments or conducting surveys regarding their time with the branded umbrella gift.
How to Choose the Best Manufacturer for Branded Umbrellas
You should check the manufacturer's standing in the market first and foremost. Look for businesses that have received fantastic feedback from previous clients.
You should also consider the variety of choices they provide. A dependable producer will stock several umbrella types, measurements, and hues. Because of this, you can select an umbrella that speaks to your brand's values and resonates with your demographic.
The manufacturer's commitment to quality is another important factor. You should look for sturdy umbrellas that are constructed from top-notch materials. In this way, you can rest assured that the impression made by your business gifts will be long-lasting.
It's also a good idea to investigate the manufacturer's selection of personalization choices. Is the umbrella capable of clearly printing your logo or message? Do they provide other chances for branding, like customized packaging?
When making company choices, cost considerations are paramount. Finding a happy medium between quality and price is important, but cost shouldn't be the only deciding factor.
You may improve the effectiveness of your corporate gifting strategy by selecting the best manufacturer for branded umbrellas after giving serious thought to the aforementioned considerations.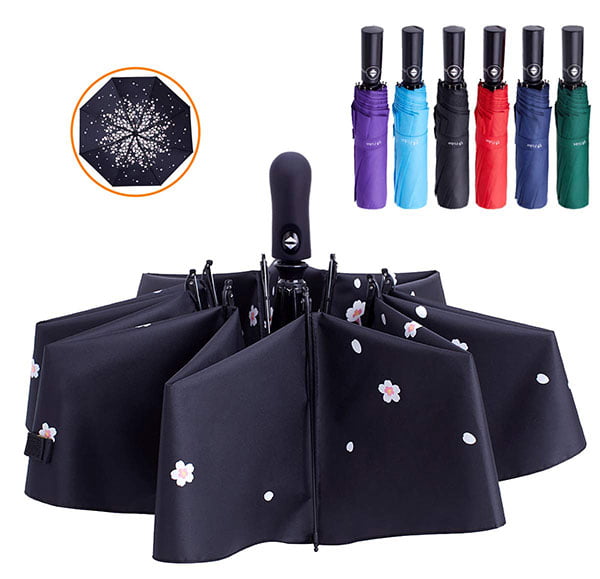 Why Choose Hfbrolly?
We at Hfbrolly are the go-to guys for branded umbrellas since we make the greatest ones. Our expertise and dedication to quality have made us a go-to for companies in need of high-quality corporate gifts.
Our variety of available umbrellas is only one of many reasons to pick us. We have everything from little foldable umbrellas to huge golf umbrellas. You can find the perfect combination of color, pattern, and style among our offerings.
Our careful branding is yet another advantage we offer. With our premium printing services, you can rest assured that each umbrella will prominently display your company's logo and message. Our talented staff will collaborate with you to develop a look and feel that is authentic to your company.
We take great satisfaction in the fact that we only use sturdy materials that can survive severe climate changes. Our sturdy umbrellas will represent your company well for many rainy seasons to come.
Also, we have low prices that don't skimp on quality. When it comes to business gifts, we know how important it is to keep costs down without sacrificing quality.
We guarantee a problem-free transaction from beginning to end with our prompt responses to client inquiries and reliable shipping. You may rely on us for all of your custom umbrella requirements.
Hfbrolly is your best bet if you're in the market for a reputable source for name-brand umbrellas. Businesses who are looking for high-quality corporate gifts may count on us because of our extensive selection, careful branding, consideration of durability elements, competitive price, and exceptional customer service.
Final Words
Finding a corporate gift that will make an impression in today's competitive business environment might be difficult. One business gift that has consistently performed well is branded umbrellas. Because of their usefulness, adaptability, and durability, they are an excellent promotional tool for any business.
Send us a message with the details of your project or questions about custom umbrellas, and we'll get back to you as soon as possible.