Step out into the rain and make a splash with your brand! In the vast ocean of advertising options, one unique and effective method stands tall – corporate branded umbrellas. From bustling city streets to crowded events, these walking billboards will ensure that your message gets noticed, rain or shine.
Let's learn more from the experts in this blog.
What is Corporate Branded Umbrella
A corporate branded umbrella is one that has been specially designed to include the company's logo and other marketing materials.
Umbrellas like these are frequently distributed as freebies at corporate functions and trade shows. Advertising your company's name and logo on umbrellas that can be used as useful gifts for customers and staff is a win-win.
Types of Corporate Branded Umbrellas
The traditional stick umbrella is one popular style, and it is distinguished by a long handle and a big canopy. These umbrellas can be personalized with your company's name and emblem, and they often feature a classic style.
You might also pick the convenient and portable folding umbrella. This style of umbrella is ideal for busy executives who need to stay dry during sudden downpours. Umbrellas that fold up are excellent promotional items because they can be imprinted with your company's logo.
There are golf umbrellas for individuals who want to make a strong statement. Your company's logo or artwork will look great on the large surface area of these umbrellas. They are frequently seen at outdoor fairs, concerts, and sporting events.
Inverted umbrellas are a great choice if you're looking for a unique accessory. These are not like regular umbrellas; instead of the wet surface spilling out onto you or the floor, it stays inside the umbrella and opens upside down.
Shade from the sun and exposure to your brand are both achieved through the use of beach umbrellas at outdoor events like festivals and celebrations.
Whatever corporate branded umbrella you decide to go with, make sure that its features and aesthetics are in line with your brand's identity.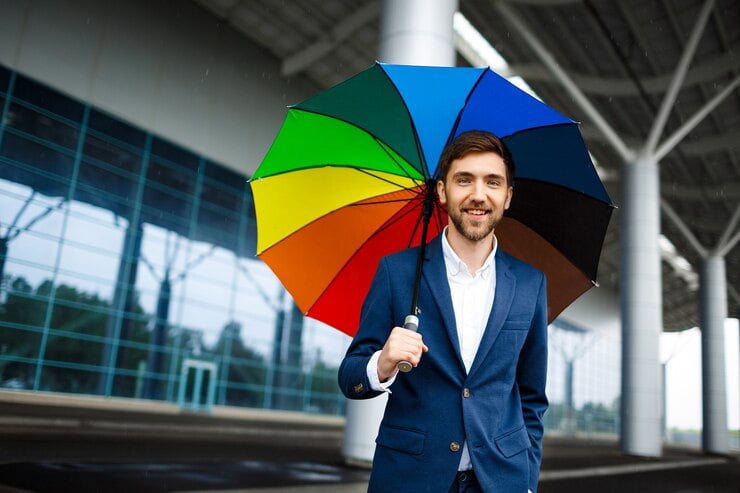 Benefits of Investing in Corporate Branded Umbrellas
Branded corporate umbrellas provide numerous advantages for companies seeking to expand their customer base and market exposure. Some of the main reasons why buying one of these umbrellas is a good idea are listed below.
Promotional umbrellas with a company logo are like mobile billboards. Your brand's logo and message will be seen by passers-by and potential consumers whether or not it rains, as the umbrella may be used to provide shade in either case.
These umbrellas are not only fashionable additions but also offer superior protection from the elements. When people receive them and use them frequently, they become brand advocates who proudly display your logo in public places like parks, beaches, and other public spaces.
Moreover, branded umbrellas for businesses last much longer than other giveaway goods. They are sturdy and can stand up to severe weather without losing their usefulness or beauty. This ensures that your investment will continue to gain visibility for a long time to come.
Distributing these umbrellas to employees or customers who travel regularly or who attend outdoor events like golf tournaments or trade exhibitions is a great way to expand your company's visibility. These people are essentially walking billboards in various cities across the globe.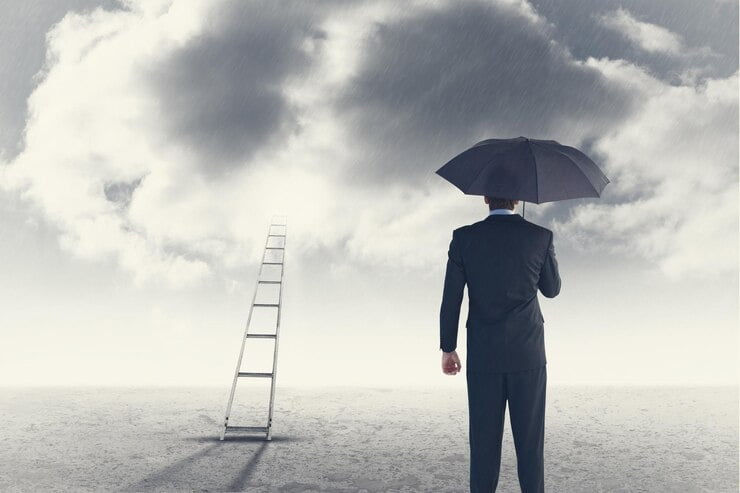 The Power of Brand Visibility
In today's competitive business landscape, brand visibility is crucial for success. It is the ability of a brand to be recognized and remembered by consumers. And one effective way to increase brand visibility is through corporate branded umbrellas.
When people see your company logo or message prominently displayed on an umbrella, it creates a lasting impression in their minds. With each use of the umbrella, whether on rainy days or sunny ones, your brand gets exposure to a wide audience.
Brand visibility helps build trust and credibility among customers. When they see your logo repeatedly, they begin to associate it with quality and reliability. This can lead to increased customer loyalty and repeat business.
Moreover, brand visibility also extends beyond the owner of the umbrella. As people walk around with their branded umbrellas, others will notice and become aware of your company too. It acts as free advertising that reaches far beyond traditional marketing methods.
By investing in corporate branded umbrellas as part of your marketing strategy, you are ensuring that your brand gets seen by potential customers wherever they go – at outdoor events, in crowded city streets, or even on vacations.
Best Practices for Designing Corporate Branded Umbrellas
While designing corporate branded umbrellas, certain best practices can help you create a visually appealing and effective advertising tool. Here are some tips to keep in mind:
Keep things basic: To get your point across effectively, you need an uncluttered layout. Don't cram too much content (text or graphics) within the cover. Design instead with clarity and impact to grab the attention of your audience.
Consider your brand's identity; the umbrella you choose should reflect that. Employ a color scheme, typefaces, and images that are consistent with your company's branding efforts.
Make an investment in excellent umbrellas that may be used in a variety of climates. This will guarantee the product's longevity and show that your company values quality.
Think about how people will be using the umbrella, and design it such that it is simple to open and close, isn't too heavy to carry around, and has a good grip on the handle.
Strategically use branding components by placing your logo in a visible location on the canopy or handle of the umbrella.
Use striking images. Your branded umbrella will get more notice if it features eye-catching visuals such as bright colors, vivid patterns, or distinctive designs.
Think about how you might improve the product's usefulness and appeal to a wider audience by incorporating features other than just rain protection.
These are some of the common best practices. You can consult a designer or a manufacturer for further assistance.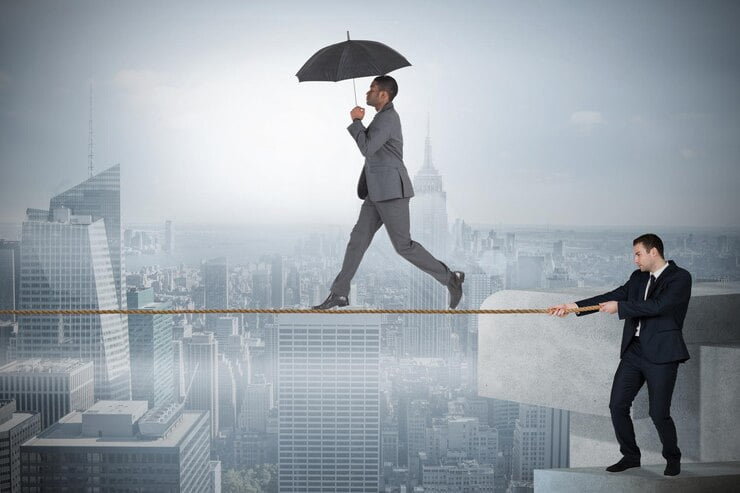 Targeting the Right Audience
If you want to build brand loyalty and awareness, you need to make sure the right people hear your message.
Successful execution of this strategy requires in-depth familiarity with the intended audience. Who are they, exactly?
Research about their wants, requirements, and tastes. The answers to these questions will inform the direction of your overarching advertising effort.
When deciding who you want to reach, think about their age, gender, where they live, and how they spend their time. Choosing umbrella designs that are vibrant and colorful would be a good way to promote a fashionable fashion company aimed at young urban professionals.
Distribution of your branded umbrellas is something else to think about. Do you know of any regular gatherings of your ideal customers? One way to contact them could be through advertising at sporting events or music festivals.
Tips for Designing an Effective Umbrella Ad Campaign
It takes careful planning and attention to detail to create a successful umbrella advertising campaign. The following suggestions can assist you in developing an effective campaign:
Identifying your audience is the first step in creating an effective umbrella advertisement. Keep in mind the audience's characteristics to craft a message that will appeal to them.
Keep the artwork for your umbrella ad as straightforward and uncomplicated as possible. If you don't want your readers to get overwhelmed, don't fill the page with too much information or content. Instead, go with a design that is both simple and striking to draw in customers.
To be noticed from a distance, your design should make use of bright colors and clear, legible typefaces. You can boost the visibility of your message and the likelihood that people will notice it if you do this.
Add your brand's identifying features; your overarching ad should be consistent with your branding as a whole. So that people can quickly recognize the ad as belonging to your business, it's important to have identifying features like logos, slogans, and brand colors.
Take into account the weather. As umbrellas are typically utilized in inclement weather, you may capitalize on this by using images of rain or sunshine in your design or content.
Pick out interesting pictures that either showcase your product or service in use or evoke feelings that are important to your target audience.
Examples of Successful Corporate Branded Umbrellas
1. Coca-Cola: The well-known soft drink manufacturer is recognized for its innovative advertising campaigns, and this overarching initiative is no exception. Distributed at fairs and other outdoor gatherings, the bright red umbrellas had the Coca-Cola brand in bold white lettering. These flashy parasols not only kept people cool but also increased awareness of the brand they advertised.
Starbucks: Starbucks, a worldwide powerhouse in the coffee industry, knows how to create an impact. During wet periods, they promoted a limited-edition giveaway of umbrellas bearing their iconic mermaid emblem. This ingenious strategy transformed the normal occurrence of rain into an opening for advertising.
Nike: Taking advantage of the sports industry, Nike, well known for its athletic apparel and footwear, created special edition golf umbrellas for the Masters and the U.S. Open. These attractive yet functional umbrellas prominently featured the Nike swoosh emblem on each panel, maximizing brand awareness among golfers and spectators alike.
Red Bull: Always pushing boundaries in marketing, Red Bull created branded parasols instead of traditional umbrellas to promote their energy drinks at beachside events across the globe. These oversized parasols not only shielded people from the sun but also caught attention with their striking design featuring bold Red Bull branding.

These are large corporate houses, but small businesses and startups can also use corporate branded umbrellas for advertising over conventional methods.
Cost Considerations for Investing in Corporate Branded Umbrellas
The price of an umbrella is affected in part by the quality of the umbrella itself. While it's tempting to go with the more affordable alternative, it may not hold up well under normal use or in bad weather.
A high-quality umbrella will protect you from the elements for years to come while also showcasing your brand.
Consider the expense of any personalization as well. Logo positioning and color scheme are two examples of design choices that might affect cost. If you want to find a happy medium between price and quality, it pays to work closely with a reliable provider.
Also, don't forget to take advantage of our quantity discounts! Umbrellas with a company logo typically have lower per-unit prices when ordered in bulk. Distribution at conferences and other events where your brand will be seen by a big audience might benefit greatly from this.
Think about the return on investment (ROI) that company umbrellas could provide for your business. No of the weather, these giveaway products will be walking billboards for your company. Customers are more likely to support a business they are familiar with.
How to Select the Right Corporate Branded Umbrellas
Make sure the umbrella represents your business well visually and conceptually. This involves picking out visual elements that are consonant with the values of your business.
The quality of the umbrella should also be taken into account. You need an umbrella that will hold up in various climates and conditions. Find windproof umbrellas with durable frames and high-quality fabrics, including polyester or nylon.
Consider how many people will be using the umbrella. That's how you will be able to find the proper size.
Consider practical details, too, such as wind-resistant features, UV protection, and automatic open/close mechanisms.
Options for personalization should not be overlooked. Printing your logo on several panels or adding unique graphics are just branding possibilities many businesses offer.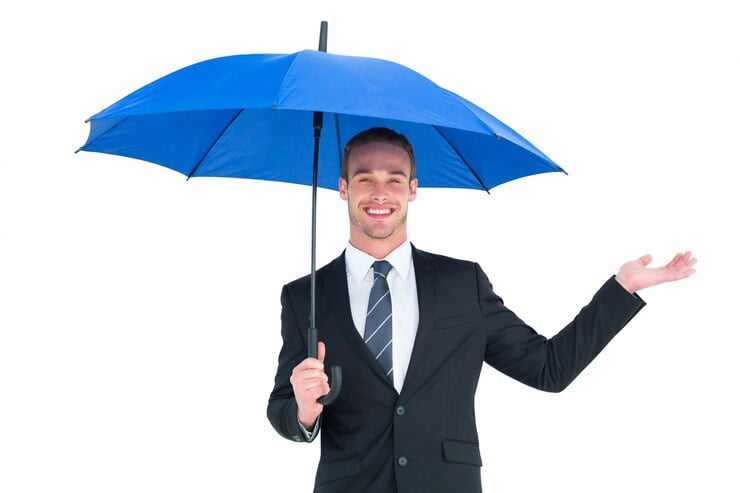 Why Choose Hfbrolly for your Corporate Branded Umbrellas
Quality is key when it comes to any promotional item, and Hfbrolly understands this. We offer a wide range of high-quality umbrellas that are built to last.
Whether you need compact folding umbrellas or sturdy golf umbrellas, they have options to suit every need.
In addition to our commitment to quality, we also offer customization options that allow you to create a truly unique and eye-catching design for your corporate branded umbrella campaign.
Our team of experts will work with you every step of the way to ensure that your brand message is effectively communicated through your umbrella design.
Hfbrolly's low price tag is yet another reason to put it first on your list. The importance of efficiency in terms of cost is something we fully appreciate. We offer cost-effective umbrella advertising to businesses like yours at prices that won't break the bank thanks to our low pricing and additional services.
FAQs on Corporate Branded Umbrellas
1. How can corporate branded umbrellas benefit my business?
Umbrellas with a company's logo are a novel and efficient form of advertising. Your brand or message will be viewed by many people thanks to its prominent placement in public areas. In addition, they are practical goods that people will actually use, increasing the exposure your business receives.
2. What factors should I consider when selecting a supplier for corporate branded umbrellas?
Look for a supplier of corporate umbrellas that has proven experience making high-quality items consistent with your brand's image. Think about the opportunity to personalize, the quality of the materials, and how quickly you can expect your order to arrive.
Conclusion
Umbrellas with company logos have become an effective promotional tool in today's crowded marketplace. These umbrellas are a one-of-a-kind promotional opportunity for businesses thanks to their capacity to raise brand awareness and make a lasting impact on customers.
Corporate brand umbrellas have been used effectively by several firms to boost brand recognition and sales. Send us a message with the details of your project or questions, and one of our specialists will get back to you as soon as possible.