Today's business climate makes creative and efficient brand promotion more important than ever. Umbrellas with your own design printed on them are a great way to do it.
These dependable friends protect us from the weather, but they also present innumerable chances for brands to get their names out there and make an impression on consumers.
This article will discuss the top ten advantages of employing printed umbrellas as a marketing strategy. If you haven't considered using printed umbrellas as a promotional tool before, we hope you'll reconsider after reading this post.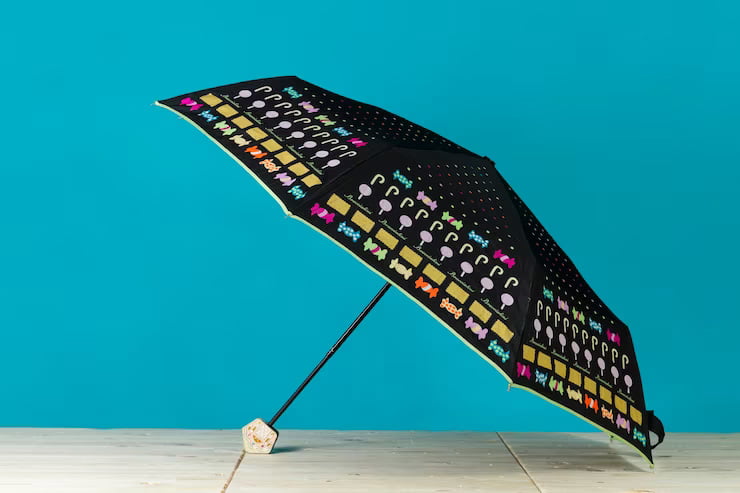 Printed Umbrellas Increase Brand Visibility
Printed umbrellas are a great way to get your name out there in the rain. Printed umbrellas can leave a long-lasting impact whether they are used by staff or distributed as promotional items at events.
The ability to grab people's eyeballs is a major perk of employing printed umbrellas. These flashy umbrellas and sunshades aren't only practical; they can serve as mobile billboards for your company. People walking by will be drawn in by the attention-grabbing colors and graphics.
Also, printed umbrellas are highly visible from far away. They make a big visual effect when opened in busy places or during outdoor events like concerts and sporting events, drawing attention to your brand in an instant.
Printed Umbrellas are Affordable
If you compare the amount you have to pay with other mediums and compare it with the cost of printed umbrellas, you will see that printed umbrellas are pretty much affordable.
Printed umbrellas are a cost-effective marketing tool for companies of all sizes. Whether you're a brand-new business or a well-established corporation, printed umbrellas won't break the bank.
Printed umbrellas are a low-cost advertising option with high returns on investment. Printed umbrellas provide a bigger area for branding at a lesser cost per unit than other promotional items like t-shirts or mugs. More potential clients can be reached without blowing the marketing budget.
Businesses can save even more money by ordering printed umbrellas in bulk because of their low per-unit cost. Businesses can save even more money by making bulk purchases at wholesale costs.
Moreover, purchasing printed umbrellas at a discount does not imply settling for low-quality products. With proper research, you can find a brand that manufactures top-quality printed umbrellas and doesn't compromise the quality.
Printed Umbrellas are versatile and Durable
The adaptability of printed umbrellas is a major benefit. The variety of venues and situations makes them useful for many industries. Printing umbrellas during outdoor events, trade exhibits, or on busy city streets may make an impression.
Printed umbrellas are adaptable in use and customization. Customization options are infinite, from choosing bold colors that match your company identity to adding your logo or promotional message on several panels.
Printing umbrellas has several uses beyond advertising. Corporate presents or incentives for staff or clients. Gifting branded umbrellas on holidays or corporate anniversaries shows respect and keeps your brand visible.
Durability is another benefit of printing umbrellas for marketing. Quality-printed umbrellas can withstand rain and severe winds, unlike other promotional goods.
Printed Umbrellas Can be Memorable Corporate Gifts
Printed umbrellas might not be the first thing that comes to mind when thinking of the ideal business present. However, these multipurpose and useful objects can make a significant impression on both customers and staff.
An umbrella's usefulness is not limited to its ability to provide shelter from the rain; it may also be used to block the sun.
In addition, by adding your company's logo and colors to the umbrella, you've created a mobile billboard. Your brand will be advertised to passers-by as recipients use their umbrellas in public.
The ability to completely customize printed umbrellas is another benefit. Many styles and sizes are available to meet your specific promotional needs. This opens up the possibility of designing an umbrella that perfectly captures the spirit of your firm.
Giving imprinted umbrellas as promotional items demonstrates concern for the welfare of the receivers. It shows that you care for their well-being in any climate, which will be greatly appreciated.
When you can provide something that will be appreciated and remembered, why settle for the usual fare of business gifts?
Endless Customization Options
Because of the numerous ways they may be customized, printed umbrellas are a useful promotional tool. You can customize an umbrella to reflect the vibe of your business by playing around with different colors, prints, and patterns.
Having your company's logo or slogan imprinted on the umbrella canopy is one possibility. This increases exposure and turns each user of the umbrella into a mobile billboard for your company.
To what end, then? The umbrella's handle can be personalized with your brand's name and/or logos and patterns to make it stand out. Only your creativity can restrict the outcomes.
The size and form of the umbrella can also be adjusted to your liking. Whatever your promotional needs and the demographics of your target audience, we have the umbrella for you.
Printed Umbrellas Increase customer loyalty
Every business must have a loyal customer base for long-term success. Loyal customers not only come to your store whenever they need any product but also influence their friends and family members to come to your store.
Using printed umbrellas as a promotional tool is a great approach to establish and strengthen consumer loyalty.
Offering imprinted umbrellas to consumers is a great way to leave a practical and long-lasting impression of your company. They'll think of you every time they use the umbrella, whether it's to keep dry or to block the sun.
Printed umbrellas have an additional social function: striking up a conversation. Your consumers can promote your business without even trying if they get asked where they obtained their trendy umbrella.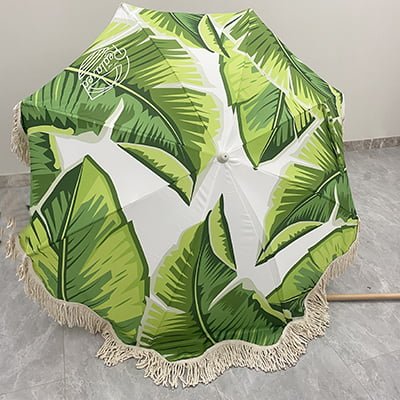 Eco-friendly Printed Umbrellas Can Create a Positive Impression
Businesses are becoming more environmentally sensitive. Therefore, eco-friendly promotional goods are appealing. The eco-friendly printed umbrella sticks out. It is handy and eco-friendly because it shades and protects against rain.
Distribution of eco-friendly printed umbrellas as part of your marketing strategy shows your dedication to sustainability. Customers value companies that lower their carbon impact and promote green initiatives.
In addition, putting your logo or branding on these eco-friendly umbrellas makes consumers associate your organization with green endeavors. They will regard your brand as environmentally conscious and proactive.
Printed Umbrellas are Easy to Store and Carry
Printed umbrellas are convenient since they are compact and can be stashed away in small spaces like drawers or cabinets, or even beneath a desk. Because of this, they are an excellent choice for companies that need to minimize the area devoted to storing promotional items while maintaining easy access to the products themselves.
In addition, printed umbrellas are convenient for traveling because of their compact size and low weight. These lightweight umbrellas are convenient for transporting to conventions and trade exhibitions or for distributing to various departments within a company.
Printed umbrellas typically also come with a carrying case or sleeve, which is a handy addition.
Printed Umbrellas Create Long-lasting Impressions
The impression you make on your audience with printed umbrellas will endure for a long time. Printed umbrellas are more likely to be kept than other types of promotional items, which means that people will continue to think about your business even after the marketing event has ended.
People who are given branded umbrellas are more inclined to put them to regular use. Your brand and message will be front of mind whenever customers use the umbrella, whether it's to keep them dry on their morning commute or to block the sun at the beach.
Printed umbrellas also typically have greater space for advertisements than smaller promotional items like pens or keychains. Having so much room means you may include eye-catching, attention-grabbing design elements and marketing messaging.
Excellent Tool for Launching a New Product
The launch of a new product is an exciting and challenging time for any business. Creating a buzz in the market involves forethought, strategy, marketing, and powerful promotional instruments.
Umbrellas with your company's logo printed on them are a fantastic giveaway item for spreading the news about a brand-new offering.
You can express your individuality in your personal sense of style with the help of a printed umbrella.
You are allowed to use whatever hues, designs, and illustrations best represent your company to your ideal customers. Using this personalization strategy, you may generate interest in your brand-new offering.
When compared to other forms of advertising, the cost of deploying printed umbrellas for product introductions is rather low. Branded umbrellas provide long-term exposure at a fraction of the expense of traditional media campaigns like billboards.
As an added bonus, sales can be boosted by handing out imprinted umbrellas at product debuts.
Why Choose Hfbrolly to Manufacture Printed Umbrellas
Hfbrolly is a trusted manufacturer of printed umbrellas. Hfbrolly is a trusted name in promotional product production with 30 years of experience.
Why pick Hfbrolly for all your printed umbrella needs:
Expertise: Hfbrolly's printed umbrella designers and manufacturers are highly skilled. We know how to make brand-boosting designs.
Quality: Hfbrolly never sacrifices quality. Each umbrella is carefully made from robust materials to resist severe weather situations. The printed umbrellas from Hfbrolly will last.
Customization: Hfbrolly offers unlimited customization choices for umbrellas, including brilliant colors, distinctive patterns, and branding features. We know that customization makes promotional products stand out.
Low prices: Hfbrolly sells printed umbrellas at low prices despite their high quality and customization choices. They are affordable for businesses of all sizes wishing to sell their brand effectively without breaking the bank.
Delivery: Marketing initiatives require punctuality. Your bespoke printed umbrellas will arrive on time thanks to Hfbrolly's quick production process and trusted shipping partners.
Excellent customer service: Hfbrolly has a dedicated support team. We give exceptional customer service, from initial inquiries to after-sales support.
Contact us now for more information on printed umbrellas or you can ask for a FREE Design!
FAQs
How can umbrellas be considered mobile advertising tools?
When people carry your branded umbrella, they inadvertently become walking advertisements, promoting your brand wherever they go.
How do printed umbrellas compare in terms of cost-effectiveness?
Printed umbrellas offer cost-effective branding since they provide long-term visibility for a relatively modest investment, especially when compared to ongoing advertising expenses.
Can printed umbrellas be used across different industries?
Absolutely. Printed umbrellas are versatile marketing tools suitable for various industries. From fashion to technology, they can be tailored to fit the theme of any industry.
Are there any strategies to maximize the impact of using printed umbrellas?
During wet seasons or at outdoor events, strategically disperse them. Get the people who receive your umbrellas to post pictures of themselves with them online.
Can smaller businesses benefit from using printed umbrellas as a marketing tool?
Without a doubt. The playing field is leveled when printed umbrellas are used since they make it possible for smaller firms to receive substantial exposure without the requirement for a large advertising budget.
How do printed umbrellas compare to other promotional items in terms of impact?
When compared to smaller promotional goods like pencils and keychains, the imprint space on a printed umbrella is much more. This elevated profile helps make a bigger, longer-lasting effect.
How can businesses ensure that their printed umbrellas align with their brand message?
Create an umbrella that reflects the brand's ideals, its intended demographic, and its central message. Design that is properly aligned presents a unified and powerful brand.