Are you tired of using conventional promotional tools without getting much success? Then you might use bespoke umbrellas.
These one-of-a-kind creations are useful for consumers and effective promotional tools. Let's learn whether bespoke umbrellas worth the investment or not.
What are Bespoke Umbrellas?
Bespoke umbrellas are tailor-made to fit the requirements of an individual client or business. You won't find such customization options in store-bought umbrellas, but you will with these one-of-a-kind works of art.
The options for customized umbrellas are limitless. Your brand's identity or personal preferences can be reflected in every element, from the fabric color and pattern to the handle type and form.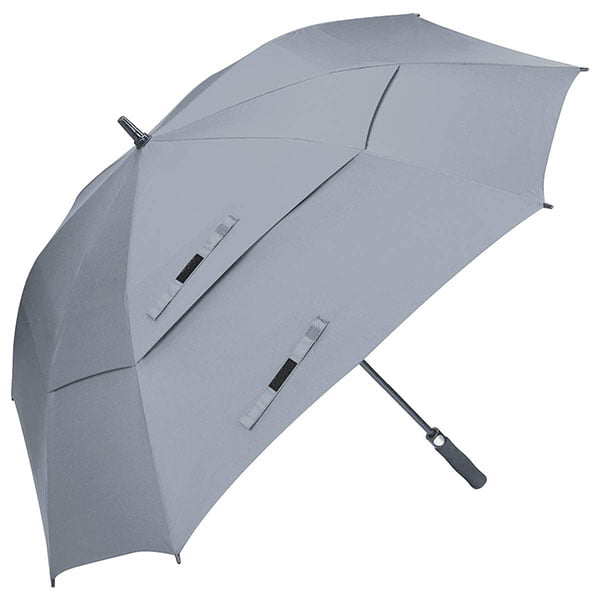 Types of Bespoke Umbrellas
Classic Umbrella

A timeless design with a curved handle and manual open-close mechanism.
Standard Size: 42-48 inches.

Golf Umbrella

Large and sturdy, designed to provide ample coverage on the golf course.
Standard Size: 60-68 inches.

Compact Umbrella

Small and portable, perfect for on-the-go use and easy storage.
Standard Size: 36-42 inches.

Reflective Umbrella

Features reflective materials for enhanced visibility in low-light conditions.
Standard Size: 46-52 inches.

Foldable Umbrella

Can be easily folded into a compact size, suitable for travel and daily use.
Standard Size: 36-42 inches.

Rainbow Umbrella

Showcases a vibrant rainbow-colored canopy for a cheerful look.
Standard Size: 40-46 inches.

Kids Umbrella

Designed with playful patterns and smaller dimensions for children.
Standard Size: 32-36 inches.

Vented Umbrella

Features vents to allow wind to pass through, preventing inversion.
Standard Size: 44-50 inches.

Automatic Umbrella

Opens and closes automatically with the press of a button.
Standard Size: 40-46 inches.

Patio Umbrella

Larger umbrellas are intended for shading outdoor areas like patios or gardens.
Standard Size: 72-120 inches.

Eco-Friendly Umbrella

Made from sustainable materials to minimize environmental impact.
Standard Size: 44-50 inches.

Fishing Umbrella

Provides shelter for anglers during fishing trips.
Standard Size: 60-68 inches.

Seat Umbrella

Includes a built-in seat for convenience during outdoor activities.
Standard Size: 36-42 inches.

LED Umbrella

Equipped with LED lights in the canopy for unique illumination.
Standard Size: 44-50 inches.
NOTE: Sizes we have mentioned here are standard sizes. But you can customize the size according to your specific needs. At Hfbrolly, we offer a wide range of size options. You can contact us, and we will guide you in detail about this.
Benefits of Investing in Customized Umbrellas
Bespoke umbrellas have many uses for businesses that want to make an impression that lasts.
First and foremost, custom umbrellas provide you the freedom to express your company's personality through an original and eye-catching design. You can promote your company everywhere you go by adding your logo, colors, and other branding components to an umbrella.
Moreover, tailored umbrellas act as moving advertisements for your business. Brand awareness is boosted whether the umbrellas are utilized internally by staff or sent outside as promotional goods.
Custom umbrellas offer more than just a platform for advertising your business. You may rest assured that your investment will be worthwhile for years to come, thanks to their sturdy build.
Cost of Bespoke Umbrellas
Several variables affect how much bespoke umbrellas cost. The umbrella's quality is the primary factor in establishing its selling price. A greater price tag is usually associated with superior construction and materials.
The price will also change based on how much personalization is required. The more complicated and elaborate the design, the higher the price will be.
Bespoke umbrellas may cost more upfront than mass-produced alternatives, but they often outlast and outperform their less expensive counterparts.
You can save money in the long term because you won't have to buy new ones as often.
Let's Talk Numbers: Investment and Returns
Let's talk about the return on your investment now. Custom umbrellas are a great way to get your name out there, especially during the rainy months or at other outdoor events. Your branded umbrella will serve as a moving advertisement for your company whenever it is used.
Giving out such unique gifts fosters a feeling of gratitude and loyalty among your customers and workers. This has the potential to increase repeat business and goodwill among existing clients.
In addition, if you design your custom umbrella with eye-catching pictures or brilliant colors that accurately match your company identity, you increase the likelihood that it will attract the attention of potential buyers.
Customization Options for Your Company
The good news is that umbrellas offer a lot of room for personalization.
Choose hues that reflect the identity of your business. You get to decide how outspoken or understated to be.
The umbrella can be customized with your company's name and logo. In this approach, consumers will never forget your company.
Do you want an umbrella with a cool pattern? Have at it. Anything you can think of can be printed.
The handle, by the way, is crucial. You can get ones made of wood or plastic and have them branded, whatever you like.
You can customize them with features like UV protection and wind resistance to better suit your needs.
With so many options, you may make an umbrella that is as distinctive as your company.
Tips for Designing the Perfect Bespoke Umbrella
To create the ideal custom umbrella for your business, you must give it a lot of attention and consideration. I've compiled a few suggestions to help you design an umbrella that stands out from the others.
Understand your brand: First, familiarize yourself with your brand by determining its core characteristics, such as its colors, logo, and typeface. Incorporate these features into the design of your umbrella for a unified appearance.
Consider functionality: Think about how it will be used; beauty is nice, but don't overlook function. Consider whether you'll be using your umbrella mostly to shield yourself from the rain or the sun. Be selective with your material and design selections.
Get creative with patterns: Be daring with design; use your umbrella canopy as a blank canvas for your imagination. An umbrella with a striking print or a subtly textured surface will certainly stand out.
Customize it: Adding a special touch to your custom umbrellas will make them even more treasured by the lucky receivers. If you're giving out umbrellas as gifts or using them for advertising, you might want to personalize them with recipients' names or messages.
Seek professional advice: Consult a professional designer who focuses on bespoke umbrellas if you have questions about design options or need help putting your ideas into action.
Tips for Successful Implementation of Your Bespoke Umbrellas
Investing in custom umbrellas for your business is a unique and efficient approach to boosting your company's profile.
To guarantee the effective rollout of your bespoke umbrellas, though, you'll need a carefully considered strategy. Make the most of your money by following these suggestions.
Your one-of-a-kind umbrellas should be designed with a specific function and audience in mind. Are these meant to be freebies at conventions and fairs? Or to show appreciation to loyal customers or staff members?
Finding out who will be using them can help you select appropriate features and customizations.
Planning the distribution of your personalized umbrellas is the next step. Will employees hand them out, or will they be mailed out?
Think about using them as part of your marketing strategy, or as incentives for things like referrals or purchases.
You can generate interest in your custom umbrellas by teaming up with influential people or other companies.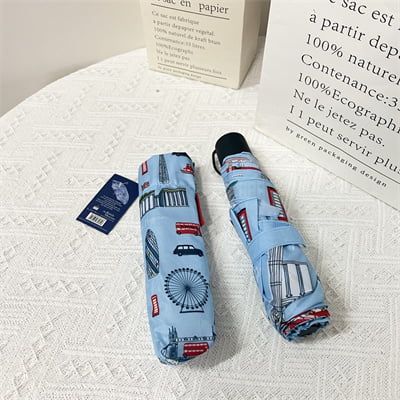 How Can a Small Company Take the Advantage of Bespoke Umbrellas?
Unique canopies are a great way for small businesses to make an impression. Customers will remember your company warmly since these umbrellas reflect your taste and ethics.
Bespoke umbrellas are a useful promotional item for startups. Distributing these at public events increases brand awareness and attracts potential customers.
These umbrellas are long-lasting. Therefore, your marketing will last for a long time. Moreover, these mobile tools will help your business go to many places.
How to Choose the Right Type of Bespoke Umbrella for Your Company
Consider umbrellas' function first. Are they mostly for gifts or promotions? Do your staff or clients need them regularly?
Consider umbrella size and style. Consider their size and coverage. Consider features like UV protection and automatic opening.
Branding matters too. Customizing umbrellas with your company logo and colors can boost brand awareness and team cohesion.
Quality matters. Look for reliable producers with sturdy materials and construction.
How to Choose the Right Manufacturer for Bespoke Umbrellas?
You should be sure the maker has a solid standing in the market. Consider first how long they've been making custom umbrellas.
The fact that they are adept at making unique umbrellas is also crucial. To get the best results, look for a manufacturer who is familiar with your specific requirements and capable of producing superior goods.
Their production capacities are also crucial to think about. Can they manage huge orders with the resources they have? What sort of customization and specific demands do they allow?
Price is an element to think about, but it shouldn't be the only one. You should look for a company with reasonable prices but never skimp on quality.
Having open lines of communication is crucial. Pick a producer you can easily communicate with and get updates from. Maintaining an open line of communication with the manufacturer during the making of your custom umbrellas is essential to realizing your vision.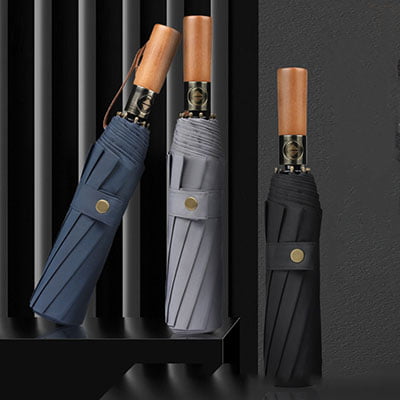 Why Choose Hfbrolly for Bespoke Umbrellas?
In search of reliable bespoke umbrella makers? You can stop looking now.
Hfbrolly is a dependable and high-quality option. We are well-known all over the world as the best umbrella manufacturer in China.
Professional artisans are employed at our Shenzhen plant, and they will work tirelessly to impress you and your company. We use cutting-edge technology, high-quality supplies, and skilled workmanship to fulfill orders of any size.
Hfbrolly knows how important it is for your company's logo and branding to make a good first impression. We provide a variety of alternatives for personalizing our bespoke umbrellas to guarantee that your logo or message stands out.
Hfbrolly's competence in both screen printing and digital printing means that your ideas can be realized exactly how you want them.
We're a group that thrives on a variety of thought, releasing roughly a thousand new designs year, ranging from custom umbrellas to playful children's umbrellas.
We're unique in the field of customization, which will make your brand shine all the brighter. We're invested in your company's success, not just making products for it.
Working with us to mass-produce branded umbrellas will boost your company's visibility. Hfbrolly is synonymous with long-lasting, reasonably priced goods. We guarantee to keep our word to you, our customer, and our dependable supply chain ensures that we can.
Have any projects in mind or need a free design? Contact us now.