Umbrellas, as everyone knows, can be a fantastic way for companies to advertise their wares. Buying umbrellas in large quantities is the most efficient method. We'll go over the advantages of buying umbrellas in bulk as well as some things to think about before making such a large purchase.
Benefits of Buying Bulk Umbrellas
Cost-Effectiveness
You don't want to spend much money when you do that for less. That's why buying umbrellas in bulk is a good approach. Rather than paying the retail price for each umbrella, you can save money by purchasing in quantity and taking advantage of wholesale discounts.
When purchased in quantity, umbrella prices drop both initially and in the long run. Therefore, the more umbrellas you buy at once, the cheaper each individual umbrella will be. Your company and its finances both benefit from this arrangement.
When you place a larger order, you have more leverage to negotiate a lower price.
Buying in bulk also helps simplify your procurement procedure and cut down on overhead. Buying in bulk eliminates the need for frequent, modest orders of individual umbrellas, as well as the associated paperwork, and guarantees that you will always have an adequate quantity on hand.
Brand Visibility and Recognition
Buying umbrellas in quantity might help spread the word about your company and boost brand recognition. Branding these umbrellas with your company's logo or other identifying features can turn them into a potent promotional item.
Just picture the streets being flooded with people carrying umbrellas with your company's branding on them. This not only increases brand awareness but also demonstrates your competence and meticulousness.
Word-of-mouth advertising is created when people use these branded umbrellas in public, as curious onlookers spread the news. Organic advertising like this may do wonders for your brand's visibility and recognition.
Distributing these umbrellas to staff or customers also makes them walk billboards for your company. Every time a customer uses one of these branded umbrellas, whether on the commute to work, during an outdoor event, or while traveling internationally, they are reminded of your company.
Consistency in Brand Identity
Your company's reputation will be bolstered in the thoughts of consumers when they see your staff or patrons using these umbrellas with your logo prominently displayed. Customers are more likely to be loyal and buy from you again if they feel comfortable with and trust your brand.
There are internal benefits to maintaining a consistent brand identity as well as exterior ones. Having everyone on your team carry the same branded umbrellas sends a professional message.
Maintaining brand cohesion across all of your promotional efforts will increase consumer recall and conversion rates. Whether they see your branded umbrella at a festival or a picture on Instagram from a satisfied customer, they will be reminded of your company every time they see it.
You may create several touchpoints where customers constantly interact with your business over time by purchasing umbrellas in quantity for events like trade exhibitions, corporate gatherings, and employee incentives.
Versatility for Various Occasions
Whether it's a corporate event, trade show, or even a community fair, having bulk umbrellas with your brand logo will make you stand out from the crowd. Your employees and clients will appreciate the thoughtfulness of providing such a useful item that protects them from rain or harsh sunlight.
But it doesn't stop there. Bulk umbrellas are also great for outdoor events like concerts or sports games where attendees might need shelter from unpredictable weather conditions. By distributing these branded umbrellas at such events, you not only enhance their experience but also increase brand visibility among a wider audience.
Furthermore, bulk umbrellas can be customized to match different themes or color schemes for specific occasions.
The versatility of bulk umbrellas extends beyond social gatherings too! They can serve as thoughtful gifts during holidays or special occasions like birthdays or anniversaries within your organization. Offering these functional yet fashionable items demonstrates your appreciation for both employees and valued clients while promoting brand loyalty.
Employee and Client Relations
Companies that give their workers branded umbrellas demonstrate concern for their welfare and foster a sense of teamwork. Team morale would definitely be boosted if, on rainy days, everyone walked beneath a coordinated umbrella.
Offering branded umbrellas as promotional items or presents to customers is another great way to express your appreciation for their patronage and boost your company's reputation. They'll use these every day, always reminding them of your company every time they reach for it.
Easy Storage and Distribution
The simplicity of storage and transportation is a major benefit of buying umbrellas in bulk for your company. Umbrellas can be kept compactly, which enables you to maximize your storage capacity, unlike other promotional goods that could occupy important space in your office or warehouse.
Bulk umbrellas can be organized into a neat stack or stowed away when not in use because of their foldable design. This implies that they won't clog up your workstation or put staff in needless danger. They don't take up a lot of room and are simple to keep in a closet or other location.
Additionally, it is a quick and easy process to give these promotional gifts to customers or staff members. Bulk umbrellas are convenient for mailing and distribution at events because they are light and portable.
Bulk umbrellas are easy to transport, whether you're handing them out at trade events and conferences or giving them as gifts to cherished clients. They are also simpler for recipients to transport home due to their size.
Additionally, buying umbrellas in bulk ensures that you will always have an abundance available. There will always be plenty accessible for distribution, so you don't have to be concerned about running out during a significant event or promotion.
Things to Consider Before Buying Bulk Umbrellas for Business
Give some thought to the particular demands of your company. Do you need umbrellas for giveaways at conventions and fairs? Or maybe you're looking to provide your staff and customers with top-notch parasols.
Next, think about your potential modifications and designs. Is imprinting the umbrellas with a company logo or other branding an option? To raise brand awareness, this strategy might be quite useful.
The umbrellas themselves also need to be of high quality.
You should also consider the savings from bulk purchases. If you're looking to save money, bulk purchases may be the way to go, but don't forget to factor in shipping and any additional customizing fees.
Find out what your options are for bulk umbrella orders by researching manufacturers and suppliers. Keep an eye out for organizations that have been recommended by other businesses as having quality products and responsive customer care.
How do you Calculate the Cost of a Bulk Rrder?
The number of umbrellas you need to buy is something to think about. In most cases, the price drops per item as quantity increases. Pricing may change depending on whether or not you desire personalization or branding choices.
When planning to import in large quantities from foreign manufacturers, it is important to factor in any additional costs, such as transportation and taxes. Shipping costs may change based on the final delivery location and the total quantity of an order.
The availability of price breaks and sales from the vendor has to be considered as well. They occasionally have sales where you may save a lot of money if you order in bulk.
Consider the cost of warehousing and shipping your massive order. Be sure to account for these practical considerations in your planning to avoid unpleasant surprises.
Why China is the Best Country to Order Bulk Umbrellas?
Purchasing umbrellas in large quantities is a good example of why China is widely considered the manufacturing capital of the world. You should consider China first when placing an order for these necessities because of the many advantages it offers your company.
Firstly, China provides unparalleled value for money. By making use of economies of scale and the country's extensive manufacturing capacity, it is able to create high-quality umbrellas at far lower prices than other nations.
Besides low prices, Chinese producers also provide a lot of leeway for personalization. You can get exactly what you want from Chinese umbrella makers, whether that's a large, embroidered emblem or a specific color scheme meant to reinforce your company's image.
Your bulk umbrella order will arrive safely and on schedule without any unnecessary setbacks.
The Chinese manufacturing sector also has a wealth of experience serving customers from other countries. For organizations looking to place bulk umbrella orders, they are a trustworthy partner because they understand the need to fulfill quality standards and keep to rigorous deadlines.
China is home to a wide variety of umbrellas, including foldable models perfect for promotional events and robust golf models made for the great outdoors.
How to Choose a Manufacturer to Order Bulk Umbrellas?
Think about the standing of the maker first and foremost. You can tell if a manufacturer is reliable by looking at their customer reviews and past delivery records.
Next, you should think about how capable each potential vendor is when it comes to making your product. Can they manage bulk orders successfully? Can you have your logo or other branding put on an umbrella? Verify that the company has a track record of creating high-quality products in large volumes.
Pricing is also very important. Finding a manufacturer that offers reasonable prices without sacrificing quality is important, but it shouldn't be the only criterion in your decision. Get bids from a number of suppliers and then compare them thoroughly.
Working with any provider also requires an emphasis on communication. Pick a producer who answers your questions and treats you with respect. Your needs will be recognized and addressed all the way through the manufacturing process if you can communicate them clearly.
What are the shipping costs?
It is best to work with a manufacturer or supplier of wholesale umbrellas that provides reasonable shipping prices. Some factories can offer their clients lower shipping prices thanks to cooperation with logistics firms.
The mode of transport you'd like to employ is another factor to think about. Freight shipping choices range from air transport to ocean transport. In general, air freight is quicker but more costly, while sea freight is slower but less expensive for bulk shipments.
Provide the manufacturer or supplier with the quantity, dimensions, and delivery address for an exact estimate of shipping charges for your bulk umbrella order. They can provide you with an accurate estimate of the total price, including delivery.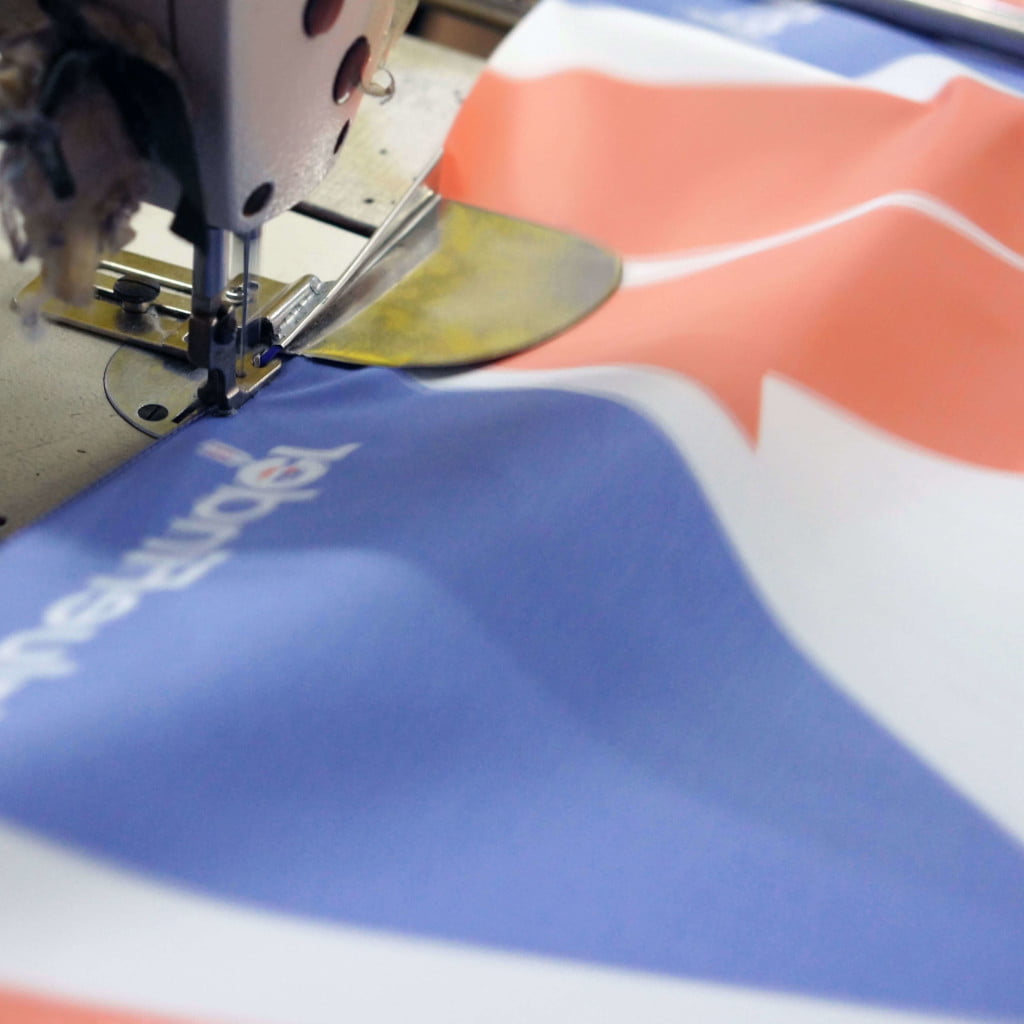 Why Order Bulk Umbrellas from Hfbrolly
Because of its stellar reputation as a dependable manufacturer with over 30 years of expertise, Hfbrolly is among the top options for ordering umbrellas in bulk. Our flexible customization choices let you maintain a unified brand image across all of your products.
When it comes to client service, Hfbrolly excels at every step of the process, from design selection to shipment.
Because of their focus on quality, you can rest assured that the things you order from them will last for a long time and accurately represent your company.
Feel free to drop us a line if you have any questions or would like to discuss a potential project. We also offer free design services if you need them.